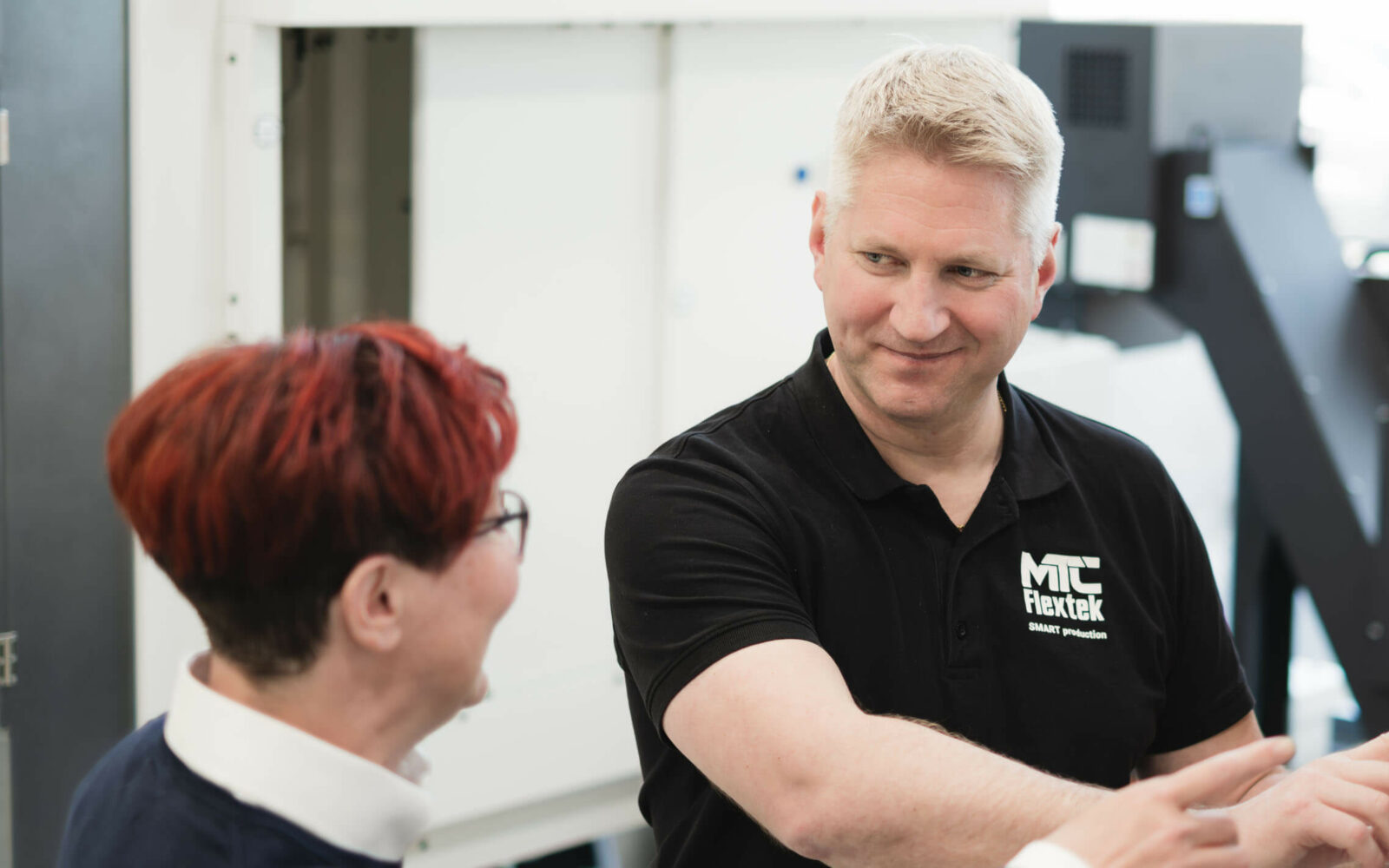 An experienced partner for your industrial production
MTC Flextek is an experienced and reliable partner to ensure the efficiency and continuity of your production with customized solutions.
MTC Flextek is an industrial solutions and services specialist that can help you maintain and develop your industrial production and business productivity. Our service quality is based on extensive experience paired with constantly evolving expertise and the newest technological possibilities.
We serve our industrial customers with 60 skilled professionals. Our offices are located in ten locations around Finland, so we can always meet your needs quickly and from nearby.
The basis of our co-operation is always the specific features of your production – whether you have a single machine to be customized or an extensive automated system. We provide you with the solutions that best serve your needs from our diverse range of machine tools, robotics, injection molding machines and accessories.
Alongside technical deliveries, we serve as a trusted partner for your business. We offer a wide range of skills and services to support you, from project management and design to installation, training and maintenance.
We provide you with personalized
metalworking machines to boost your competitiveness
injection molding machines to improve the quality of plastics production
automation solutions to ensure operational flexibility
attachment solutions and work environment optimization
after-sales service for smooth project execution, maintenance, and development.
MTC Flextek Oy Ab
A family business, with roots stretching back to the early 1900s.
Established in 1996.
Turnover 17 M€.
Over 60 professionals.
600 years of experience.